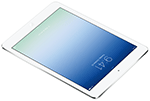 The Apple iPad Air sequel is expected a month after the iPhone 6 (which is due in mid-September) and we've already seen its front and back from various stages of the prototyping process. Now we get another look at the back, this time with the Apple logo cut out.
The changes in design from the current iPad Air are pretty minor – the microphone on the back was moved right next to the camera (it used to sit on the center line) and the speaker grill is now one row of holes instead of two.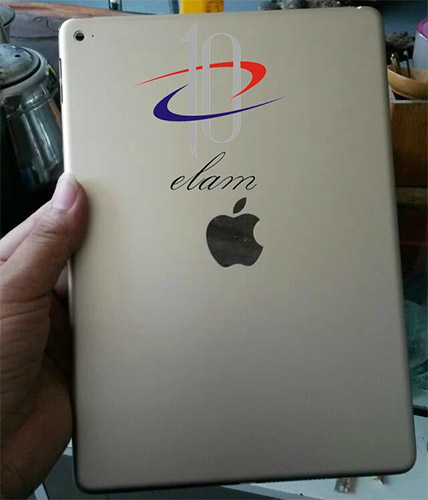 A change on the front will be the inclusion of a TouchID fingerprint reader. It's also possible that the new Air will be thinner than its 7.5mm predecessor.