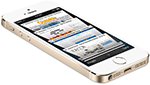 The iPhone 6 has yet to be officially released, but it seems that if you wanted to get your hands on one, one particular retailer has announced that they will begin taking pre-orders for the handset. Unfortunately the handset will cost you at least an eye-watering $4,495. Ouch. Why is this? Well it is because the retailer taking pre-orders is a luxury retailer specializing in blinged out handsets.
Brikk has revealed several different designs for the iPhone 6 and it seems that the cheapest you can go for is $4,495, with the most pricey option going up to a whopping $8,395. We suppose on one hand they are expensive because they apparently sport 128GB of storage, which is one of the rumored storage options offered, but it is also thanks to the luxury materials used in the construction of the phone.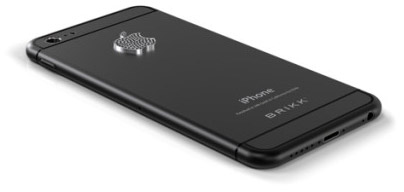 The phones will come in either a 24-carat yellow gold, 24-carat pink gold, platinum, or diamond options. Customers will also be able to choose to keep the current Apple logo or add a bunch of 1-carat white diamonds on top of it, as you can see in the image above. For those interested in getting their hands on one, you'd have to put down $500 as a deposit.
Brikk also expects that they will begin shipping the unit to shoppers within four weeks of the iPhone 6's official release. In any case if you'd like to take a look at the photos (which might not necessarily be the final design of the iPhone 6), head on over to Brikk's website for the details.