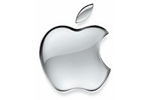 The design masters behind some of the most interesting iWatch and iPhone 6 concept models have released a new CG device. It is the fresh iPhone 7 featuring a look at what iOS could be in the future.
SET Solution describe themselves as open-minded creatives that look into the future. The designs they have come out with were used to illustrate all the possible rumors about the iWatch or the iPhone 6, because the drawings were top-notch. The new iPhone 7 concept does not shy away from that line. However, its creators say they only call it iPhone 7, while the device is indeed the phone of their dreams.
They also admit that a handset like this is impossible to make right now, but we never know what the future may bring. Their video starts by showing an Apple Store retail table complete with the iPad board and glass iPhone stand.
iPhone 7 has a new design, new dimensions, new iOS and camera, multiscreen, and Beats speakers. According to SET Solution, the central part of the device is made of a new kind of glass that is ultra-resistant, anti-scratch, and anti-glare. The 5-inch OLED display is actually a matrix of high-density pixels and it can switch from transparent to opaque due to a new advanced technology.
High-precision sensors can enable or disable the front and the rear touchscreen and rotate the view in the right direction. The device has an earpiece on one side, on top of the screen, and only one camera on the other side, in the same position. It also features a Touch ID Home Button on one side and the Apple logo on the corresponding side.
The phone itself looks elegant in design and takes some of the lines from the iPhone 4 model. It sports a height of 129 mm (5.07 inches), a width of 65.8 mm (2.6 inches), depth of 5.4 mm (0.2 inches), and weighs 129 grams (4.55 Oz).
The Lock Screen and Home page have been redesigned as well. The new iOS version is more customizable and the user can add themes, widgets, and icons. You can also benefit from the new Siri experience. The iOS personal assistant has gone through substantial improvements in interface design.
The Home Page icons are also subject to theming so you can customize them the way you like. The designers have put some thought into the iSight Camera. It features a new double True Tone flash complete with three LEDs for a perfect color balance.
The camera itself has a sensor of 20 megapixels, f1.8 aperture, and an innovative optical zoom. It can record ultra slow-motion and 4K videos. If you really need to take a selfie, just turn the phone around and shoot the crisp image you need to post to your social apps.