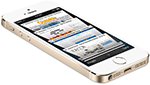 The pictured parts bear a capacity rating of 1,810 mAh and appear to be manufactured by Desay Battery, a supplier previously rumored to have been certified by Apple for the iPhone 6. French blog nowhereelse.fr was first to publish the snapshots, which appear to come from sources in China.
Not clear from the photos is the batteries' physical dimensions, which is said to have caused a great deal of pain for Apple in the run-up to manufacturing. The company is thought to have had trouble when attempting to slim the parts down by some 30 percent, a reduction reportedly required for the design of Apple's next-generation handsets.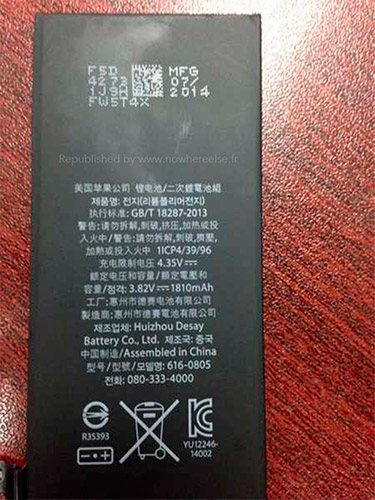 At least one report from earlier this week suggested that Apple may have solved that dilemma, though the company said to have come through with the solution is Taiwan-based Simplo Technology.
If legitimate, the 1,810 mAh battery in the iPhone 6 would give the handset one of the smallest power reserves in its class. Motorola's own 4.7-inch Moto X, in comparison, packs a 2,200 mAh battery..
A corresponding part for the anticipated 5.5-inch "phablet" iPhone variant was not pictured, though that device is expected to sport a 2,500 mAh unit. Both models are likely to bring upgraded internals, possibly including additional.