There aren't many 8 Gb DRAM chips on the market, but the DDR3 standard has always allowed for that capacity, so Micron has introduced a monolithic 8 Gb DDR3 SDRAM component based on its latest 25nm manufacturing process.
This move is not at all unexpected after I'M Intelligent unleashed something very much like this just the other day. Micron never does like to be overtaken on its so-called own turf, no matter how briefly.
The new 8 Gb DDR3 DRAM will allow for the creation of 32 GB RDIMM memory modules, which will greatly improve the capabilities of data centers and other servers reliant on high-RAM capacities.
Eventually, 8 Gb chips may be used in consumer memory solutions, but that is probably a lot farther off than one might think, since the chips aren't exactly supported by most CPUs and motherboards.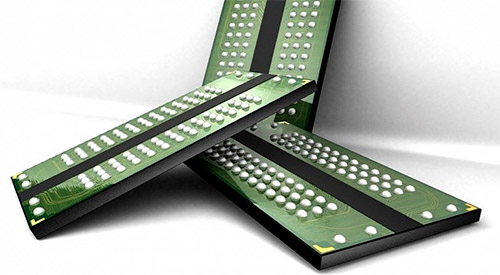 BIOS updates and revisions to Intel/AMD chips would solve that issue, but existing memory modules and kits can provide systems with more than enough capacity and speed.
Also, with DDR4 coming closer and closer, personal computer makers and related hardware companies will focus on that instead of the newest DDR3 technology.
That being said, Micron is, or will soon be, offering 8 Gb single-die and dual-die chips as part of 32 GB RDIMM modules (dual rank), 64 GB LRDIMMs, 32 GB ECC SODIMMs, and 16 GB VLP ECC UDIMMs.