It's well noted that two key niches are today driving ongoing smartphone growth -- budget handsets and large screen (phablet) handsets. Microsoft Lumia line continues to turn up the heat on Google Android alliance in both categories. It's rumored to be preparing a nice upgraded to one of its first phablet -- the Lumia 1520 -- which launched in late Oct. 2013.
The Lumia 1520 featured a relatively strong hardware spec including a 6-inch 1080p (1920x1080 pixel) display, a 2.26 GHz quad-core Snapdragon 800 chip from Qualcomm, 2 GB of DRAM, a 20 megapixel PureView camera (with optical image stabilization), and a generous 3400 mAh battery.
The Lumia 1525 -- a rumored upgrade -- will feature the newer Qualcomm Snapdragon 801 chip (either 2.36 GHz or 2.45 GHz), according to top Android leaker @evleaks. Its unclear if other upgrades will also be onboard.
The Lumia 1525 from Nokia by Microsoft is a Windows Phone 8.1-powered 1520 with the SoC ... - http://t.co/xUFm3Ekwcx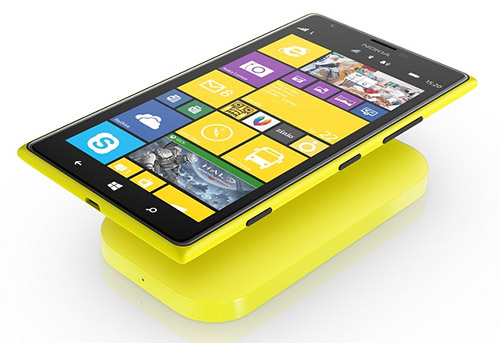 Many of the premium Android devices have switched to quad-HD (2560x1440 pixel) displays. Samsung upcoming Galaxy Note 4 will feature a QHD display. Samsung has not officially announced the device (the QHD was confirmed via a post to its website), but it's probable that it will launch in September, the company's usual Galaxy Note refresh window.
Even if the Lumia 1525 doesn't pack a QHD display, it's probable that it will feature slightly faster DRAM (the Snapdragon 800 used by the Lumia 1520 featured up to 800 MHz DRAM; the Snapdragon 801 supports 933 MHz DRAM). The device will feature Windows Phone 8.1, as you would expect.
The biggest news though is that the Lumia 1525 is expected to be no longer an AT&T exclusive. While AT&T is expected to receive the new model, T-Mobile and Verizon (Verizon Wireless) are expected to carry the device as well. Sprint Corp. (S) -- who remains focused primarily on the iPhone and older Android devices -- is expected to be the only U.S. carrier not to offer its customers access to the device.
The Lumia 1320 -- the lower end companion to the Lumia 1520 -- has also sold well. Most recently it came to contract-free budget carrier Cricket Wireless (a subsidiary of AT&T) for $229 USD off contract.
The Lumia 1320 currently features a relatively aged dual-core 1.7 GHz Snapdragon S4 processor. If we had to guess, we would predict it might receive a Lumia 200 or Lumia 410 processor in the near future as the Lumia 1325.