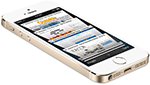 We think we know what the iPhone 6 will bring, so how about we imagine the iPhone 6 Pro?
This concept was created by designer Vishal Bhanushali, Founder of mygadgetic.com blog. His idea revolves around some speculated features, like the iView Cover or Wireless Charging.
The designer imagined an impossibly thin iPhone (at least by today's standards) with glass bezel and metallic body. The phone has a Smart Cover-like case that shows essential info and notifications. The case has a hole at the lower edge so that the user can unlock the device with the Touch ID Sensor.
A quick look at the back panel reveals a larger camera and the same dual flash. The rumored rounded front-panel edges are portrayed as well. The iPhone 6 Pro would come in the same three colors: silver, black and gold.
The new interesting detail here is the Wireless charging part. The designer imagined a puck-shaped device with an aluminum case that you could use for that purpose.
Designing iPhone 6 models based on rumors gets even better with another gorgeous set of pictures. An argentinian Industrial Design Student by the name of Tomas Moyano posted these images on the Behance network.
The designer imagined a 6.5 mm thin iPhone that weighs 100 grams (3.5 oz), has a Sapphire Display complete with a Unibody Aluminum housing. The iPhone 6 would have a 4.7" screen with a maximum resolution of 416 ppi and a 1080p Slow-motion recording camera.
The designer forgot to include the dual-LED flash on the back of the phone.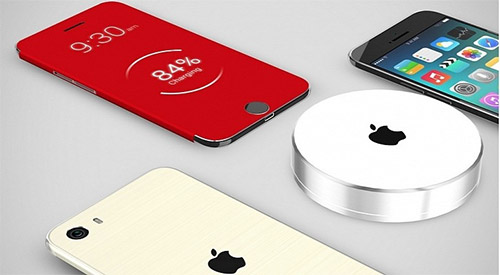 Apple is expected to launch a new 4.7" screen iPhone this fall, along with iOS 8. The tech giant only shows the new phone a week or two prior to launch and CEO Tim Cook is very keen on secrecy, just like Steve Jobs.
However, new products get shown earlier due to the smugglers in Asia. Apple's manufacturers often have issues with employees stealing iPhone parts. Most of them end up being sold for good money to the case manufacturers around the world who want to make sure they have the right case at iPhone launch.
Apple has already announced that iOS 8, the new OS will be released this fall. It will make it easier for developers to work with new APIs and it will bring numerous improvements for the end users.