The rumored smartwatch from Microsoft could in fact be a fitness tracker, according to a report. A recent rumor stating the smartwatch will be more like Samsung's Gear Fit rather than something from Android Wear or the the Gear 2 has been given more credence, with the claim that the device will have the appearance of a wristband with a small screen for the time and notifications.
Sources of Paul Thurrott state it will be similar to the Gear Fit, in being primarily a fitness tracker with smartwatch-style notifications. Using a collection of sensors, it will be able to track steps, calorie burn rates, heart rate, and other similar fitness-related items, and will likely work with apps such as Bing Health & Fitness and Healthvault, along with third party apps. Unlike the Samsung Gear Fit and a number of other fitness trackers, it is believed the device will work on Android, iOS, and Windows Phone devices, rather than being restricted to just one platform.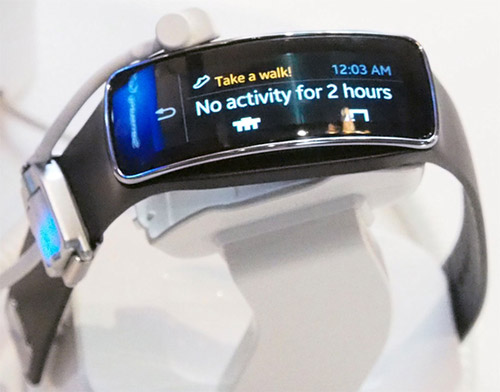 The name of the device is unknown, though it could be brought under Lumia or Surface branding, though it will apparently be announced and sold in the fourth quarter of this year, priced similar to the Samsung Gear.