Google's I/O conference is just around the corner and, in all likelihood, we're going to see the long-rumored Nexus 8 make a debut, alongside a new version of Android OS.
Anyway, the Nexus 8 has been hotly debated, but to this day, the rumor mill hasn't reached a consensus regarding the specifications of the tablet. One thing was sure, though. The next-gen Nexus tablet will be manufactured by HTC and not by ASUS, which was in charge of the previous two models.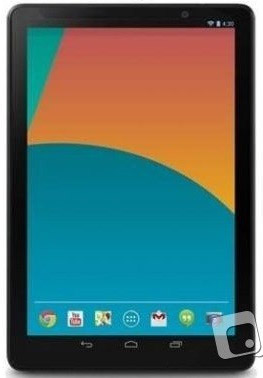 But as Tablet-News reports, a new source is claiming that ASUS is not out of the picture yet, as far as the Nexus is concerned. Apparently, ASUS will go ahead and release a Nexus 8 of its own without being backed up by Google like in the past.
But since we're not sure that the Google Nexus 8 will be manufactured by HTC either, there's no point to claim that ASUS doesn't remain a viable option.
Another possible scenario might see both models being launched in the wild, with one of them being a Google Play Edition device.
What's even more interesting is that a mysterious unannounced ASUS tablet showed up in the GFXBench database this weekend, listed as the K014.
Talking a look at the tablet's specifications, we couldn't help getting Nexus 8 vibes. The machine arrives with the same 8.9-inch screen that Google's next slate is supposed to arrive with, and offers full HD resolution (1920 x 1200 pixels).
As for hardware, we're dealing with an Intel Atom Z3745 processor clocked at 1.8GHz and fitted with 2GB of RAM and 32GB of internal storage.
Since the confusion related to what Google Nexus 8 will pack on the inside, there's room for speculation that the ASUS tablet is actually a Nexus 8 variant.
So far, the rumor mill expects the Google-branded 8.9-incher to come equipped with either a Moorefield 64-bit processor or a Qualcomm 64-bit one.
Albeit not seeing any mentions of a Nexus 8 with a Bay Trail processor, ASUS might still end up rolling out the less impressive version, while leaving the good stuff for Google.
Speculation is heated regarding the topic, but in a few more weeks, we'll be confronted with the truth.
On top of the new tablet, Google is also expected to make a host of announcements regarding its own dedicated OS for wearable, Android Wear and the new health-centric platform entitled Google Play Fitness.