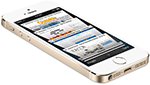 New details are beginning to leak out of China as Apple is said to be putting the finishing touches on the iPhone 6, with plans to begin tests for durability, speed, and network performance.
This, and much more, comes from "a source close to the situation," which tells VentureBeat that "the new iPhone 6 design includes a surface under the shell which connects to an inductive charging surface for energy transfer."
Inductive charging is fancy talk for what everyone traditionally refers to as "wireless charging." According to this tipster, future iPhone owners would finally be able to replenish their phones' batteries without requiring the Lightning cable.
iPhone 6 will get NFC (Near Field Communications) technology that will pave the way for mobile payments done solely with the phone, according to the source. The same person cautions that, because Apple is known to scrap features at the last moment, NFC is high on that zapping list.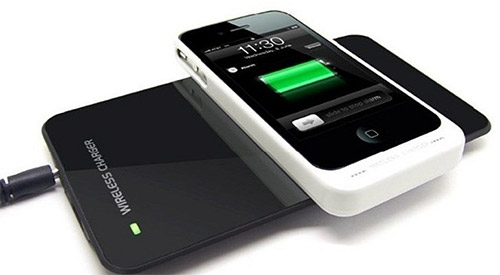 The leak also includes details pertaining to the phone's cellular capabilities and how "The new iPhone 6 will contain a much faster Category 6 LTE radio, which is capable of 300 mbps throughput speeds."
Finally, the source threw in something that almost everyone who reads the news knows: that the iPhone 6 will boast "a significantly larger screen that will take up relatively more area on the front of the phone" and that the "border around the screen will be smaller," probably referring to the bezel.
The report sounds a bit sketchy, to be perfectly honest. These are all rumored features that have previously been discussed as part of the iPhone 6 refresh. It wouldn't be too hard to claim "a source" told you all this and then check mark all the rumors in existence. Especially with such disclaimers as "Nothing's final until launch."
Of course Apple can scrap NFC and even wireless/inductive charging at any given time. In fact, these were features that many expected to see as part of the iPhone 5 launch. Then, the same capabilities were rumored to arrive in the iPhone 5s, yet they never did.
With the nascent nature of the mobile payments market, it could be another two years before Apple sees NFC fit for its own iPhone business.
In conclusion, take the news with a grain of salt and don't expect all this to materialize this fall just because "a source close to the situation" was quoted as saying. But we hope that at least the wireless charging bit does come to fruition.