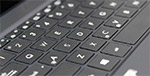 This week at Computex 2014, Intel talked about the Core M processor that will go into future laptops and tablets. This particular chip architecture will open the door to super sleek and slim notebooks and slates.
Now another innovative technology was spotted at the same trade show in Taiwan, which has the potential of making future laptops look even thinner.
The Maglev Keyboard from Darfon takes advantage of magnetism to achieve an interesting feat. The system replaces rubber cups found on regular laptops with magnets that push the keys back up. Without the cups, the overall keyboard is a lot thinner.
The prototype notebook showcased at Computex was surely super slim, but according to CNET, the keys were so close to the laptop that it was actually quite difficult to type on them.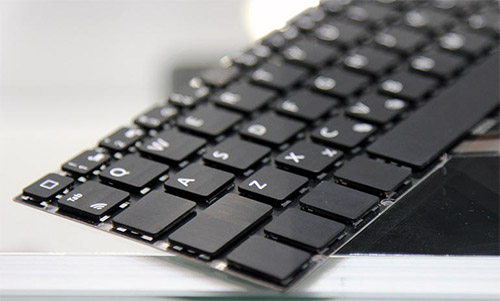 Take the keyboard out of the laptop case and you get an improved experienced complete with an adequate level of pressure and "clickiness."
Apart from being super sleek, the Maglev Keyboard will also last longer than traditional keyboards. Apparently, the keyboard can endure 15 million strokes, compared to just 10 million strokes of standard products today.
Darfon says notebooks packing this technology will start becoming available for consumers in the second half of 2014, although we don't know which brand vendors will start picking up the concept.