We know that Google is preparing to make a big push into smartwatches with its Android Wear platform (and the help of its partners). Apple is also rumored to be entering the market with its "iWatch" that could tie in nicely with the rumored Healthbook app in iOS 8.
So that leaves us with Microsoft. The Redmond, WA-based company is trying to secure enough market share to remain relevant in both the tablet and smartphone sectors — sectors where both of its aforementioned competitors dominate — and it now looks as though it too wants a piece of the smartwatch market.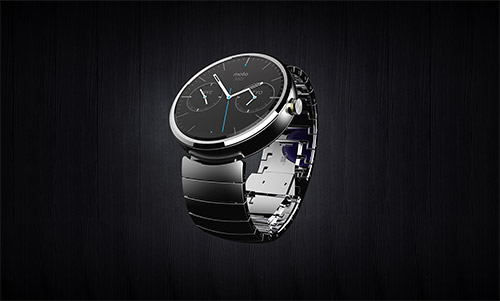 Forbes is reporting that Microsoft's smartwatch project — which is currently under development — will be packed with sensors to monitor your heart rate and other vital signs. The smartwatch will reportedly feature optical engineering input from the Xbox's Kinect team. According to Forbes' Parmy Olson, "Designers and data scientists have created a software platform to go with the smartwatch that will correlate data from the device's sensors, according to sources, giving a more accurate read on heart rate and fitness."
The smartwatch will feature a battery capable of lasting for two days with regular usage and more importantly, the smartwatch is said to work with competing platforms such as smartphones running iOS or Android. We have the feeling that BlackBerry users, however, will be left in the dark.
According to Forbes, Microsoft's smartwatch could be unveiled as early as this summer.