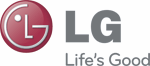 With all the leaks and teasers that have been posted about the LG G3 over the past few months, most people are probably to the point where they are going "Just get on with it already!"
LG offiially rolled out the phone today, confirming quite a few things that we've already heard about the phone including its 5.5", 2560x1440 display (538 ppi). Onboard is a 2.46GHz Snapdragon 801 processor paired with 2GB of RAM (a model with 3GB of RAM will also be available).
Previous leaks pointed to a Snapdragon 805 processor and 3GB of RAM, so perhaps there will be regional variants with differing specs (it wouldn't be the first time we've seen this from smartphone manufacturers).
Other confirmed features include 16GB of internal storage (a 32GB model will also be available), a 3,000 mAh user-replaceable battery, wireless charging support, 13MP rear camera with Laser Auto Focus and Optical Image Stabilization, 2.1MP front camera, 802.11ac wireless, Bluetooth 4.0 LE, and support for microSD cards up to 128GB in size.
For those that were hoping for a metal body, you'll be disappointed -- it still all plastic. However, at least the G3 will be available in a variety of colors including Burgundy Red, Metallic Black, Moon Violet, Shine Gold, and Silk White.
The G3 will launch in LG's home market of South Korea tomorrow, and will be available in the rest of the world starting in June.