Strix is a new gaming brand announced by ASUS, that targets performance-to-premium segment. At first it encompasses graphics and headsets, with other product lines launching later this year.
Taken from the ancient Roman and Greek word for owl, Strix means the keenest hearing and sharpest eyesight.
"Strix means feeling your environment so that you detect and react to the slightest movement. Strix means survival on the very edge of instinct. Strix is in your blood, as it is in ours," Asus says. For graphics cards, Strix will both replace some standard DirectCU II models with additional features, as well as offer an alternative in both style and features to ROG's pre-overclocked, or hybrid cooled graphics hardware. At the very high-end, as the premium brand ROG will remain king - with its Matrix, MARS and ARES graphics cards to remain performance models.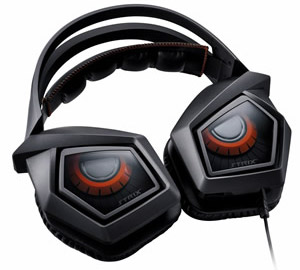 ASUS has already announced the Strix R9 280 and GTX 780 gaming graphics cards, launched with 0dB fan technology.
The GTX 780 model has double memory: 6GB, while both have 10-phase power design that reduces power noise by 30% and increases efficiency by 15% versus reference designs. The cards are built with DIGI+ VRM and hard-wearing POSCAPs, while the DirectCU-like cooler has been upgraded with '0dB technology'. When the GPU temp is below 65C the card will run in passive mode with the fans turned off. The large heatsink works to absorb and dissipate the minimal heat generated by low loads.
As the GPU temp hits 65C, the fans spin up slowly, with lowest setting at 300RPM, and ramp up in direct relation to any increasing temperature in order to maintain best performance.
For headsets, the Strix brand it provides and alternative to Orion and Cerberus in both style and features.
ASUS has announced the Strix Pro, a multi-platform gaming headset engineered with 60mm neodymium-magnet drivers, full-size hexagonal ear cushions (130mm across at the widest point) and technology that filters over 90% of environmental noise.
The Strix Pro gaming headset is supplied with a USB-powered control box that includes a built-in microphone (mic) to enable environmental-noise-cancellation (ENC) technology.
The gaming headset works with most popular devices. The USB control box is accompanied by a 1.5m extension lead with separate headphone and mic plugs, for compatibility with PC and Mac. The five-pole connector eliminates crosstalk for audio.
Weighing just 320g, Strix Pro is also highly portable and comfortable to wear.