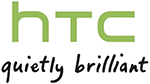 Next week, LG Electronics should unveil to the world its next flagship Android device, in the form of LG G3, which is supposedly set to feature a premium, waterproof design, and it seems that other leading smartphone makers out there will join the party soon after.
In fact, Samsung has been long rumored to plan the release of a premium version of its Galaxy S5 smartphone as soon as the next month, as a reaction to this phone, and it seems that HTC is also planning on making a similar move.
The company was previously said to be considering the release of a HTC One M8 Prime handset with better hardware specs when compared to those of One M8, and some more details on the matter have emerged today.
Apparently, the phone is set to hit shelves with a waterproof design, similar to that of LG G3, Samsung Galaxy S5, and the latest high-end models in the popular Xperia series from Sony.
Moreover, info coming from infamous tipster @evleaks suggests that the device would be capable of offering some of the fastest possible data transfer rates out there, courtesy of Cat. 6 LTE connectivity.
According to the leaker, the upcoming HTC One M8 Prime will also hit shelves with a case made out of an exotic material, which will include a combination of aluminum and liquid silicone.
The HTC One M8 was released with an aluminum body, but it appears that HTC might be determined to push things a step forward with the release of this device, provided, of course, that the leaked info on it will pan out.
Those who are already interested in the purchase of this HTC One M8 Prime might also want to know that the phone could be launched with a large 5.5-inch touchscreen display capable of delivering a 2K resolution.
The smartphone is also rumored to arrive on the market with a 2.5GHz quad-core Snapdragon 805 processor, as well as with 3GB of RAM inside.
All in all, the HTC One M8 Prime should prove one of the best Android-based smartphones out there when made official, though no specific info on when that might happen has been provided as of now.
By the looks of it, however, we might be able to see the phone released before the end of this year, so as to be able to efficiently compete against LG G3, Galaxy S5 Prime, and other top smartphones out there.