Samsung may launch its own version of Google Glass in September, according to a report. The manufacturer is preparing to reveal "Gear Glass" in time for IFA 2014, an electronics show held in early September in Berlin, Germany, and like the Gear 2 smart watch, it is believed that the device will run using Tizen as its operating system instead of Android.
A Samsung associate speaking to Business Korea earlier this week advised "We rolled out the smart watch first, and have secured a considerable amount of smart glass-related technology and patents. Following the roll out of our smart watch Galaxy Gear in September last year, we are slated to introduce our smart glass Gear Glass this September." It was not revealed how long after the unveiling customers would have to wait before buying the device.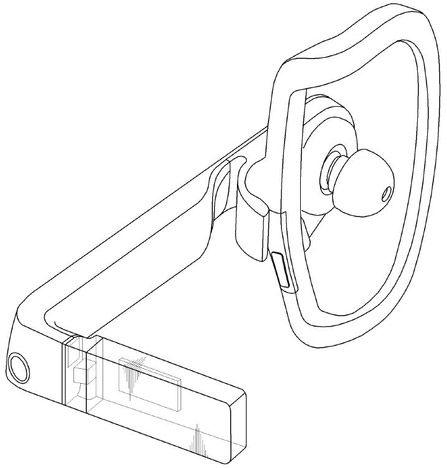 The form of Samsung's Gear Glass is debatable, but two design patents may hold clues for what it could look like. The earlier filing showed sports glasses with a Glass-style display tucked into one side, though unlike Google's design, it had a wired connection to a secondary device. The second filing showcased an item closer to Google Glass, though the headband used by Google is replaced by an ear mount.
Samsung may be feeling extra pressure to launch its device after Google opened up sales of its Glass headset to the public. Though still not a final release, with the device considered to be in an "open beta," Google is selling Glass for $1,500, ahead of a "wider consumer launch" later this year.