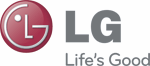 South Korean maker LG admits that, at least when it comes to tablets, one size does not fit all. Today, the company announces that the G Pad 8.3, which was unveiled last year, will soon be joined by three new G Pads in its slate lineup, which will range in size from a small 7-inch to a large 10.1 inch option.
The upcoming G Pad 7.0, G Pad 8.0 and G Pad 10.1, together with the G Pad 8.3, can allow LG to reach more potential buyers and, ultimately, establish itself as a top tablet vendor, joining the likes of Apple, Samsung, ASUS and Amazon.

Based on LG's naming scheme, we are looking at a 7-incher, 8-incher and 10.1-incher. But, while we know the names and display sizes of the new G Pads, there is little other information surrounding their specifications, as LG wants to keep the juicy details for the MedPI 2014 trade show, when the three new slates will be officially presented. We will not have to wait long, however, as the event is set to take place between May 13 and May 16.
"Customers tell us that they want a wider range of devices that offer sizable screens without compromising portability", says LG CEO Dr. Jong-seok Park. "Unlike smartphones, tablets are not one size fits all. So we designed the G Pad Series for a diverse target audience, some who prioritize portability while others want the best multimedia experience possible. G Pad delivers on all counts".
That is an interesting claim to make, as there does not seem to be a one smartphone size fits all either. Otherwise, why is LG -- and virtually every other smartphone vendor (except Apple, at least for now) -- bothering to offer smaller phones and phablets, at the same time?
LG says its new G Pads will come with the usual software customizations, which include QPair (version 2.0) and Knock Code. The two features add convenience, allowing users to respond from their tablet to calls and messages they receive on their Android smartphones, and tap on the slate's display to unlock the device.