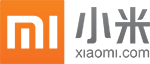 A new tablet referred to as the "MiPad" is soon to be released from Chinese smartphone manufacturer Xiaomi. The launch of a tablet follows on from Xiaomi's release of the Redmi Note, a 5.5-inch phablet that allegedly sold 1,000,000 units in 34 minutes upon its release in March.
Sources tell Reuters that the release of the tablet is on the horizon, perhaps as soon as a planned May 15 launch in Beijing. However, Xiaomi declined to offer any information on which products will be announced, nor was Reuters able to get confirmation from sources close to the situation.
Details on the tablet are sparse. Sources state that the tablet will feature a 7.9-inch screen, manufactured by Sharp. If the Redmi Note is any indication of the direction the company is heading, the tablet will cost less than the Samsung's Galaxy Note and Apple's iPad offerings. No information on the operating system has been presented, but it seems unlikely the manufacturer would look outside of Android, based on its existing devices.
Following the successful sales of the Mi-3, Xiaomi has held steady growth in the smartphone market, grabbing onto the fifth position in China behind main rivals Apple and Samsung, according to Chinese firm Analysys. Earlier this year, Xiaomi announced plans to ship 40 million handsets before year's end.