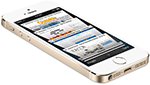 A new speculative report from Taiwan's Economic Daily News claims that Apple will be far enough along in production on the expected "iPhone 6" that it could launch at least one model a month earlier than normal, possibly as soon as August. The report says that the 4.7-inch model widely expected in the next release would then be followed by a 5.5-inch model roughly a month later, about the time Apple normally launches new iPhones.
Other rumors recently reported suggested that the 4.7-inch model would debut in the normal iPhone time frame of late September or early October, followed by the alleged larger model after the holiday season. It was recently reported that long-time supplier Pegatron could be handling up to 50 percent of orders for the 4.7-inch model, taking some of the load off the iPhone's usual assembler, Foxconn. Some reports have suggested that Apple plans to build a total of 80 million of the units across 2014, a little over half of the total number of all iPhones sold in 2013.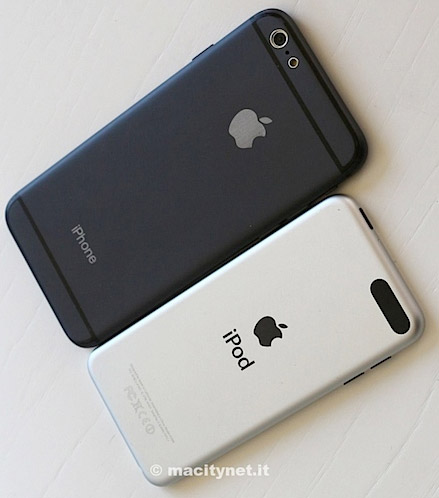 The newspaper cites unnamed sources from Apple's supply chain as providing the information, though the publication has had a spotty track record on such reports in the past. Widely-distributed mock-ups of what could be the 4.7-inch "iPhone 6" show off a dramatically thinner but not substantially larger design, with one notable change (apart from the larger display) being the wake/sleep button being moved to the side of the device. The mock-ups closely resemble the current design of the iPod Touch, though obviously larger.