There has been a great deal of rumors regarding the upcoming release of a premium flavor of the Galaxy S5 flagship smartphone from Samsung, and some more details on the matter appear to have emerged today.
Courtesy of info that leaked over at GSMArena, we now learn that the mobile phone is certain to hit shelves with a 5.2-inch touchscreen display capable of delivering a Quad HD resolution.
The phone was rumored before to come to the market with such a display, but recent leaks suggested that this might not happen.
However, it seems that those who are eagerly waiting for this phone will be able to enjoy a 2K (2560 x 1440 pixels) resolution on said 5.2-inch screen.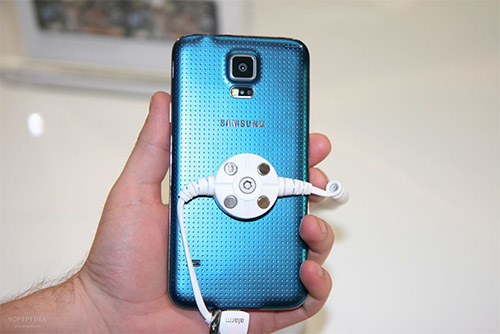 At the same time, the new leaked details on this device suggest that it might arrive with the codename of KQ (Lentis) attached to it, being closely related to the Galaxy S5, which is codenamed K (Pacific).
Moreover, the Galaxy S5 Prime is said to feature model number G906, which also falls in line nicely with the G900 model number attached to the Galaxy S5 now.
However, it seems that this is not the only new handset that Samsung is planning on bringing to the market in the near future, as two other devices have been also mentioned by GSMArena's source.
One of these is the Samsung Galaxy S5 mini, which was spotted with the codename of K Mini (Atlantic) and with model number G800 attached to it.
The smartphone will arrive on shelves with a 4.5-inch touchscreen display capable of delivering an HD (1280 x 720 pixels) resolution. Recently, the phone was rumored to actually come with a 4.8-inch screen, so it remains to be seen how that will pan out in the end.
At the same time, Samsung is expected to bring to the market a 6-inch 720p smartphone that should be included in the Galaxy Mega series. The phone was mentioned with model number G750 attached to it, as well as with the codename of K Mega (Vasta).
Previously, this handset was believed to be a new flavor of Galaxy S5, supposedly set to launch as Galaxy S5 Neo, but it seems that this won't be the case.
As you can imagine, no official confirmation on these smartphones has been provided as of now, and it remains to be seen whether the newly leaked info will actually pan out, so stay tuned.