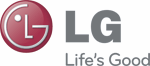 LG South Korea's "other" major phonemaker -- is expected to unveil its flagship LG G3 at an official press event on May 7. Some believe that the new phone will pack the first 2K display in a smartphone sold to the U.S. Ahead of the launch, South Korean website Seeko has published the first definitive high-resolution pics of the LG G3.
The pics show a lot of ho-hum standard fare -- microUSB 2.0 (sorry, no microUSB 3.0 yet), a microphone, and 3.5 mm headphone jack. There does not appear to be a microSD slot.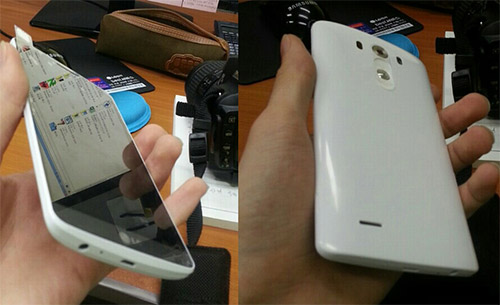 The back's most notable features are its dual-LED flash. LG appears to be going in the same direction that HTC tread with this year's 2014 HTC One (M8) and Apple debuted last year with the iPhone 5S. Dual-LED flashes allow for better color in images taken at night; if LG indeed debuts the feature, that will leave LG's South Korean rival Samsung as the one of the only top manufacturers to lack the feature in its flagship device.
This suggest that the LG Isai FL is actually not the LG G3 as some expected, although it does appear to be in the same general design path.
Also know as the LG L24, the Isai FL does have the volume button in the same place, but it has the power button on the side still. And it appears to have a fingerprint sensor which the G3 lacks, but no dual-LED (just a single LED flash).
Looking at the leaked G3 front pic, it features a similar gentle curve to the top and bottom similar to previous models and the LG Isai FL. LG continues to thin its bezel, a strategy started with last year's LG G2.