The first Windows Phone device to come out after Microsoft completed the acquisition of Nokia's mobile phone business could be one that turns out to be ideal for self portraits, according to a rumor. Codenamed "Superman," the smartphone is said to use a 5-megapixel front-facing camera, rather than the lower-resolution sensors used by the majority of smartphones.
Aside from a camera to help with "selfies," sources of The Verge claim it will have a 4.7-inch display and mid-range specifications, though other details are unknown, save for a potential release towards the end of this year.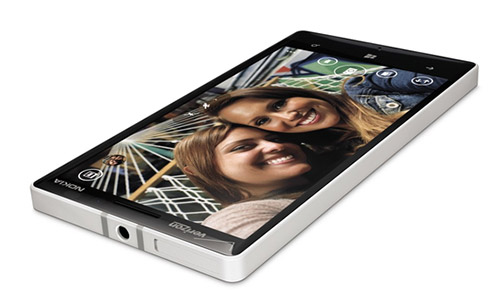 The smartphone could be released to coincide with one of two Windows Phone 8.1 updates that are set to be released this year, with the first expected in June, according to the report. Both updates will be accompanied by smartphone launches, and aside from Superman, the previously-rumored "Goldfinger" with a "3D touch" contact-less gesture control scheme could be one of them. Two other devices are also apparently being prepared for launch.
Following the sale of Nokia's Devices and Services arm to Microsoft, it is unclear if the upcoming Windows Phone devices will bear the Nokia or Microsoft branding, or possibly the "Microsoft Mobile" name. The Lumia name is likely to be kept.