Unveiled early this month, Nokia Lumia 630 has been confirmed in May. The Finnish company's Devices and Services business has recently become part of Microsoft, but the roadmap for the next few months has remained unchanged.
Nokia has confirmed the first Windows Phone 8.1 smartphone will go on sale next month, and it looks like the new owner of the company, Microsoft, follows the previously announced release schedule.
One of the first countries to get the Lumia 630 is Italy. As Windows Blog Italia points out, Nokia Lumia 630 is now available for pre-order via NStore online retailer for €149 ($206) off contract.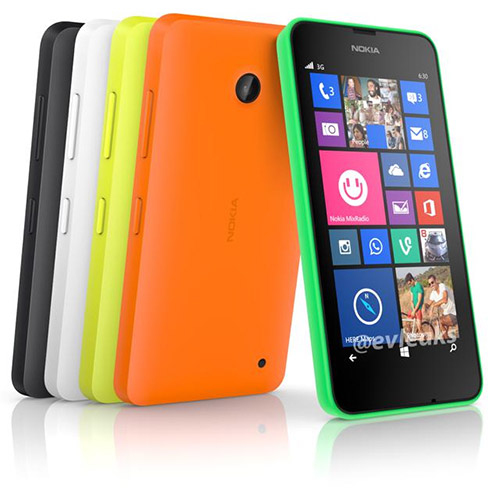 NStore is Nokia's authorized reseller in Italy, so those who wish to pre-order the Lumia 630 should rest assured they will receive their devices.
However, there's one small problem, and that's the fact that customers who wish to pre-order the Nokia Lumia 630 via NStore will have to make a €50 ($70) deposit, which will be deducted from the final price of the smartphone.
Well, that shouldn't be too big of an issue for Windows Phone fans, considering the low price tag and the fact that it comes with the latest version of Microsoft's mobile platform.
Keep in mind that NStore Italy only has the black version of Lumia 630 available for pre-order, but additional colors may be available in the next couple of weeks.
It is also worth mentioning that NStore will not be the sole seller of the Lumia 630 in Italy, as other retailers will offer the smartphone beginning next month.
Those who decide Lumia 630 is a worthy successor of the Lumia 625 and pre-order the smartphone via NStore Italy should know their device is set to hit shelves in late May. No exact release date is available yet, but we suspect more details will emerge in the coming weeks.
Last but not least, Windows Phone fans should know that NStore only offers the single-SIM version of Lumia 630. The dual-SIM version will be launched in some countries as well, but it's unclear whether or not it will arrive in Italy as well.
The Lumia 630 will be equipped with a quad-core Qualcomm Snapdragon 400 processor clocked at 1.2GHz, 512MB of RAM, and 8GB of internal memory.
It also sports a 4.5-inch IPS LCD capacitive touchscreen display that supports 480 x 854 pixels resolution, which features ClearBlack technology and Corning Gorilla Glass 3 coating for extra protection.