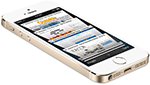 A "reliable source of information" has leaked a new set of blueprints/schematics purporting to show the intricacy of the iPhone 6 chassis, seemingly lending credence to most rumors currently in circulation.
A set of renders based on the respective schematics (published by ukrainianiphone.com) reveals that Apple is indeed going with a much thinner design this time around. According to the blueprints, the phone will be just 6 mm (0.23 in) thick, 138 mm (5.4 in) long/tall, and 67 mm (2.6 in) wide.
A side-by-side comparison with the current-selling iPhone indicates that the upcoming model is considerably bigger, but not necessarily heftier. One of the renderings shows that Apple will use multiple assembly parts for the chassis to accommodate some relocated antennas. The relocated Sleep/Wake button also shows up in the images.
The true-tone pill-shaped LED flash appears to be replaced with a rounded flash in this model, something that remains to be confirmed (just like the other hardware changes), and the two stripes at the top and bottom of the phone (currently found in the iPhone 5) seem to be staying in place.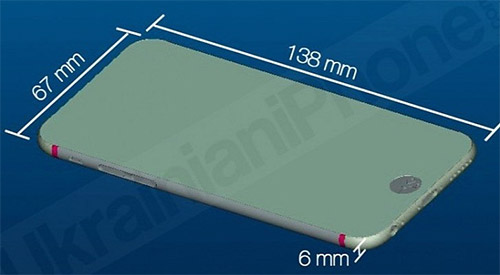 The back of the phone is tapered, reminiscent of the fifth-generation iPod touch, while the front appears to be completely flat, which contradicts recent rumors about the glass flushing with the rest of the chassis to facilitate a curved display.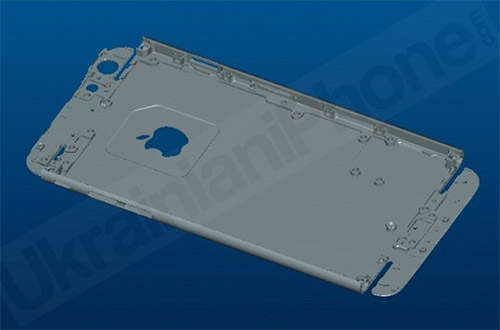 More obvious hardware upgrades will include a faster processor, an improved camera module and, of course, the bigger display, which is said to measure 4.7 inches on the diagonal.
Apple is reportedly working on a second model with a 5.5-inch screen, which won't ship until the fall-winter period. Some hardware challenges are said to be the culprit.
A truly reliable source of information, KGI Securities' Ming-Chi Kuo is an analyst with a solid track record in predicting Apple's upcoming moves. He recently published a research note according to which Apple will deliver these upgrades in the September quarter, despite other analysts putting the launch event on June 2 (Apple's Worldwide Developers Conference).
Other key announcements predicted by Ming-Chi Kuo include the elusive iWatch, an iOS-powered wearable smart-watch packed full of sensors, and a refresh of the Apple TV set-top box that Apple now considers a business pillar. It's hard to imagine Apple announcing all these major products at a single event, but it's not out of the question.