Amazon's rumored smartphone will take advantage of its 3D interface by allowing users to tilt for more information, according to a report. Tilting the device is said to trigger various functions within apps, rather than navigating menus by swiping or tapping the screen, with the touch-free gesture controls also claimed to extend into the phone's main interface.
Sources of BGR claim that tilting in various directions will trigger different events. One example given involves small icons in e-mail and calendar apps, with a slight tilt showing labels for each icon. Tilting in the mapping application after searching for restaurants could bring up a list of Yelp ratings, while Amazon's video store could bring IMDB ratings up on top of movie thumbnail images. Tilting left or right will also bring panels in from the sides of the screen, instead of offering menu buttons. Tilting to one side in the Kindle app could bring up the X-Ray menu, while tilting up or down can scroll the page in the appropriate direction..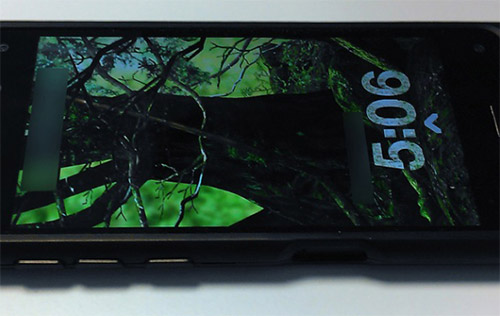 Details relating to the rear camera's features have also surfaced, suggesting there to be some sort of optical character recognition being used. Text from signs, labels, magazines, or business cards can be recognized and converted into notes or contacts, and could also potentially translate foreign text into English or another language.
Earlier this month, photographs allegedly showing the Amazon smartphone were leaked, and appeared to show spaces for multiple cameras on the front. It is believed the cameras can be used to track eye positions and the face, allowing for the phone to generate a glasses-free 3D image. The smartphone is also said to have a Qualcomm Snapdragon processor, 2GB of RAM, a 720p 4.7-inch display, and a 13-megapixel rear camera sensor.