The Nokia X is not the only Android-powered device the company is working on, claims a new rumor. While they won't make an appearance at Mobile World Congress, two more Android smartphones are apparently being developed in the product line, with both mobile phones said to offer far higher specifications than the entry-level internals touted for this week's expected launch.
The second device is being tentatively titled the Nokia XX in internal e-mails, reports TechQQ, and will be the middle-offering of the range. The third, an unrevealed name, is said to be the equivalent of a flagship device, though for this and the Nokia XX, no exact specifications have been suggested. The devices are claimed to launch in May and June respectively.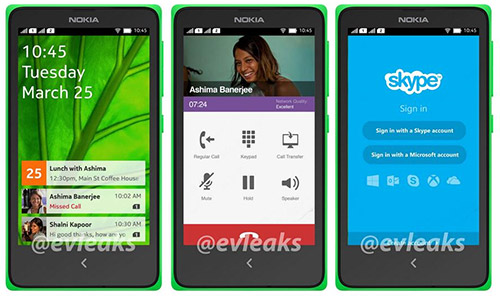 While it is possible Nokia is working on other Android items, considering the work it has put into skinning Android for its own usage, the impending acquisition of Nokia's Devices & Services division by Microsoft may squash any future Android releases.
Nokia is holding a press launch on Monday morning in Barcelona, with the most likely candidate to launch being the Nokia X, considering hints supplied by the company itself. Current rumors place the Nokia X with a dual-core 1GHz Snapdragon processor with 512MB of RAM, 4GB of storage, and a 4-inch 480x800 display.