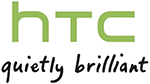 HTC has a new wearable device to show off next week at the Mobile World Congress trade show in Barcelona, but it isn't clear if it will be shown publicly.
According to Bloomberg, HTC will present the smart watch to carriers at the trade show. The event will act as a preview of the device, with no set intentions of it going to production yet. Hence, it may be kept from the public for now.
HTC's smart watch is based on Qualcomm's Toq device, with Qualcomm's Mirasol display technology, Bluetooth connectivity and a music player.
HTC has two other wearable devices in the works as well, but it's not clear if they'll be part of the preview in Barcelona next week.
One of these devices will be based on Google's Now set of applications, and may feature an active-matrix organic light-emitting diode (AMOLED) screen. The other is a smart wristband that has a thin touch-screen display, music player and an activity-tracker.
While it's not clear which (if any) of the wearables will go to production, it's a good sign that HTC is on top of the next big trend in consumer electronics. Researcher IHS said wearables like smart watches, glasses and other products reached $10 billion in sales last year, and could triple that figure by 2018.
HTC could certainly use the boost, as it saw its global market share fall to just 2 percent in 2013. It also reported its second straight quarter of operating losses last month.
But HTC is making other turnaround efforts as well, besides new products like wearables. Earlier this month, HTC said it would offer more mid-tier and affordable smartphones as a way of filling in the gaps in its offerings. It added that it won't get into the "very, very low-end market," but will release a new flagship this year.
Aside from jumping into the mid-tier, HTC also said it needs more aggressive marketing this year than it did in the last.
HTC is also now offering one free screen replacement on select models within the first six months of ownership. It's part of the HTC Advantage initiative, which aims for better customer service features.
There's a few conditions, though: the HTC model must be bought starting today, and the only eligible models are the HTC One, One mini, and One max. But the replacement service is free.