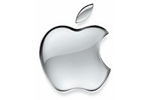 Ubuntu developer Canonical has told investors and analysts in a conference call that part of the reason it had been unable to produce a planned 4.5-inch smartphone running the Linux-based OS was because (in addition to financial issues) Apple had "scooped up" the entire three-year supply" of sapphire screens the company had planned to use. While not a confirmation that Apple plans to create a 4.5-inch display in a future iPhone, the quote seems to reaffirm that Apple is planning to incorporate the practically-unscratchable material in its future products.
Apple is already known to have entered into a partnership with GT Technology, investing in a sapphire manufacturing plant. Apple already uses sapphire glass for both the glass covering the camera on the iPhone 5 units, as well as the iPhone 5s' Touch ID home button. The glass produced from the artificial process is said to be considerably tougher than even Corning's Gorilla Glass, and virtually scratchproof (vitally important for accurate fingerprint scanning and camera lenses).
Ubuntu EDGE
Canonical wanted to use the existing sapphire glass supply for its own Ubuntu Edge, a planned smartphone that would run Ubuntu and use a 4.5-inch display (of note, the planned display Canonical wanted to use was not to the 16:9 proportions Apple uses for the iPhone 5 family). The company launched an IndieGoGo appeal to raise funds for the project, but fell short of the $32 million required.
It is unclear if Apple bought up sapphire glass supplies before it had come to an agreement with GT Technology, or needs the existing sapphire glass supply for a particular product -- and plans to use the 100 million to 200 million displays the forthcoming factory will produce for a different product. Rumors have swirled that the next iPhone will move to a larger, 4.7-inch (or possibly larger) display, and may possibly also be buying 5.7-inch sapphire glass screens for another product said not to use the "iPhone" name. The actual size of the next iPhone is at present unknown, though recent alleged "case leaks" seen on many sites have now been discredited.