AMD is launching today its $100 new graphics card Radeon R7 250X, aiming intended to fill a price and performance gap between the R7 250 and the R7 260 series.
The R7 250X is based on AMD's GCN 1.0 Cape Verde GPU, which was also the heart of the Radeon HD 7700 series. Actually we have to do with another rebadge of the 7770 GHz Edition. Take a look at the table below: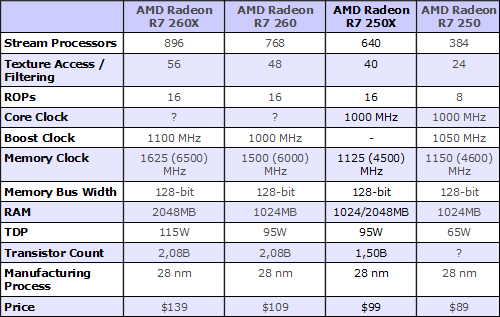 The Radeon R7 250X features a total of 512 stream processors, 640 SPs and 16 ROPs, and it will be available by AMD's partners in 1GB GDDR5 or 2GB GDDR3/GDDR5 with memory versions (128-bit); clocks are 1000MHz core and 1125MHz for the memory. The 250X will require 95W and an external PCie power connector.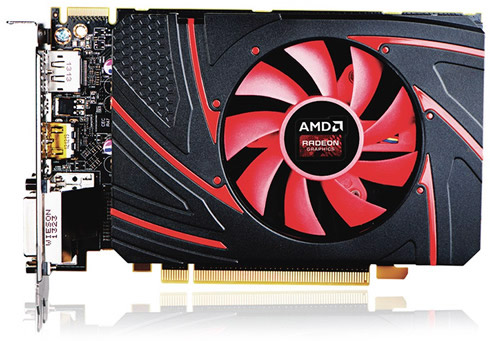 What's new is the Mantle support, which allows game developers to have access to the GPU core. The AMD Power Management technologies combine AMD PowerTune technology and AMD ZeroCore Power technology, delivering intelligent power monitoring and allowing GPU to consume virtually no power when in idle mode.
Performance-wise, the the 250X should be about 40% more powerful than the 250.
At $99 the 250X will be competing against the R7 250 and 7750, and the more powerful R7 260 series. As for the NVIDIA competition, the closest competitor to the 250X is currently the GTX 650, which retails for about $100. Considering that the 650 did not fare well against the 7770, the 250X should have a small performance advantage, close to the performance of a $120 650.