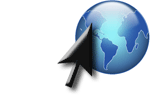 People barely have access to internet speeds of 1 Gbps (gigabit per second), but Alcatel-Lucent decided to use that to completely blow us out of the water by inventing a means to drive speed to ten times that amount, and then some.
Alcatel and Lucent conducted a field trial in the UK, using a fiber link between the company's Adastral Park research facility in Suffolk and the BT Tower in London. They managed to push net speed to 1.4 Tbps.
The method they used to achieve the performance is called "Flexgrid" and increases the density of each transmission channel in existing fiber Internet lines. It also varies the gaps between them, allowing for a data transmission efficiency boost of up to 42.5%.
We normal people won't actually get to fully use such speeds for a while yet, but it's great to know the potential is there, even without a total country-wide network overhaul.