Lenovo has announced several new smartphones that will be added to its growing lineup. The new devices include the Vibe Z, which is the first device form Lenovo to support LTE connectivity. The new smartphones also include the S930, S650, and the A859.
The Vibe Z operates on GSM/UMTS networks and has integrated Wi-Fi and Bluetooth connectivity. The phone is thin at 79mm thick and is available in silver or titanium colors. The smartphone weighs 147 grams and has a 5.5-inch IPS 1080p screen (400 ppi).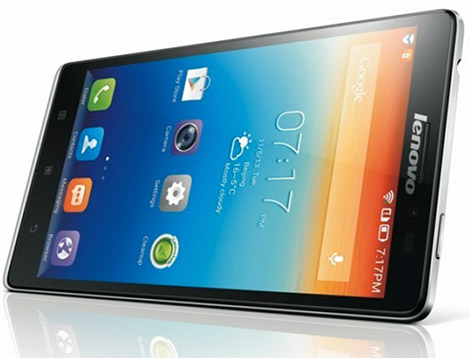 Lenovo Vibe Z
The processor in the phone is the Qualcomm Snapdragon 800 running at 2.2GHz. Other hardware features include 2GB of RAM, 16GB of storage, and Android 4.3. The phone also features a 13MP rear camera and a 5MP front camera.
The S930 has a 6-inch 1280 x 720 touchscreen with the S650 using a smaller 4.7-inch 960 x 540 display. Both those phones use a MediaTek quad-core processor and run Android 4.2. The devices are 8.7mm thick and use an 8MP rear camera. Both also feature 8GB of internal storage.
The last of the new smartphones is the A850, which is designed as a good all around model. It has a 5-inch screen with 1280 x 720 resolution. It also has space for dual SIM cards and uses a MediaTek 6582 processor with Android 4.2 for the OS. It has 8GB of internal storage and an 8MP rear camera.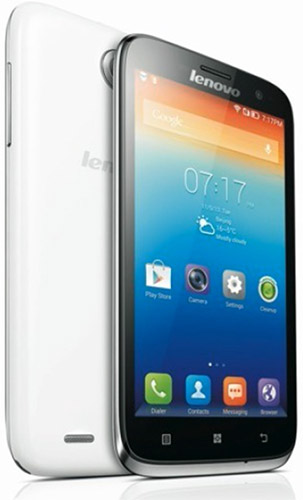 Lenovo A850
The Vibe Z will cost $549 and will ship in February in Indonesia, Malaysia, Thailand, Saudi Arabia, UAE, and the Philippines. The S930 will sell for $319 and the S650 will cost $229 and are available now where Lenovo smartphones are sold. The A859 will sell for $219 and is available now.