The latest addition to the popular series of Google phones, namely the Nexus 5, is roughly one month old, yet enthusiasts are already dreaming of what the next device in the series might look like.
Supposedly called Nexus 6, the smartphone should arrive on shelves sometime in late 2014 with hardware specifications superior to those of Nexus 5, yet an official confirmation on this has yet to emerge.
Courtesy of designer Rishi Ramesh (via nexus6us), however, we can now make an idea of what Nexus 6 could look like. It is only a concept phone for the time being, though it would not come as a surprise if the actual device was similar to it.
The concept sports a thin bezel and a large screen, while also featuring the same transparent UI that Android 4.4 KitKat landed with.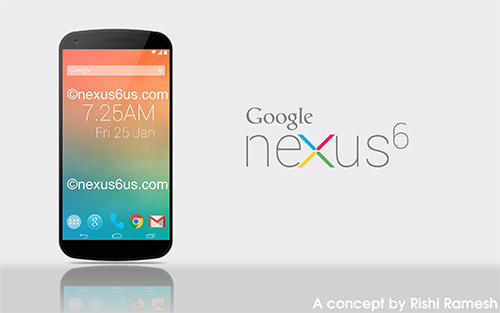 However, the same as other Nexus phones before it, the upcoming handset should run under a new flavor of the Android platform.
The existence of a Nexus 6 is only a supposition for the time being, the same as any details on its hardware specs would be.
Even so, we could easily imagine that it will be powered by an 8-core processor and that it will feature 3GB of RAM or more, the same as some of the latest flagship handsets out there do.
The screen might be larger than 5 inches, while capable of delivering a full HD or even a 2k resolution. As for the rear camera, a 13-megapixel or even a 20-megapixel sensor might not be far-fetched at the moment.
However, there's no telling on whether Google will indeed plan the phone with such internals, so take this with a grain of salt. While admiring the concept device in the photo attached to this post, think of what internals you'd like for it to include and drop a line below to let us know.