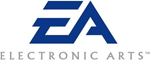 Layoffs are striking video game publisher Electronic Arts, for the second time in a month. According to reports, as many as one in ten employees have been axed from the company, forcing an estimated 800 people to look for new work. This latest round of firings are part of a restructuring effort so the company can focus on "new technologies and mobile."
Electronic Arts has issued an "organizational update" addressing the layoffs. The brief statement says that "in recent weeks, EA has aligned all elements of its organizational structure behind priorities in new technologies and mobile. This has led to some difficult decisions to reduce the workforce in some locations. We are extremely grateful for the contributions made by each of our employees -- those that are leaving EA will be missed by their colleagues and friends. These are hard but essential changes as we focus on delivering great games and showing players around the world why to spend their time with us." Electronic Arts has declined to provide any statistics about the departments the layoffs have affected, nor has it given any information on titles delayed or cancelled by the action.
To assist the displaced workers from this layoff and the one earlier this April, freelance game writer Alex Rubens has generated an index of gaming and technology companies seeking help. The crowdsourced list is freely updatable, and has seen several game companies updating links and postings since the layoffs.