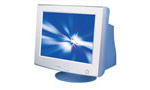 The European Commission has fined seven groups of companies a total of €1,470,515,000 ($1,923,139,517) for participating in either one or both of two distinct cartels in the sector of CRT television and computer monitors.

According th ethe EC, for almost ten years, between 1996 and 2006, these companies fixed prices, shared markets, allocated customers between themselves and restricted their output. One cartel concerned colour picture tubes used for televisions and the other one colour display tubes used in computer monitors. The cartels operated worldwide, the EC added.

Chunghwa, LG Electronics, Philips and Samsung SDI participated in both cartels, while Panasonic, Toshiba, MTPD (currently a Panasonic subsidiary) and Technicolor (formerly Thomson) participated only in the cartel for television tubes. Chunghwa received full immunity from fines under the Commission's 2006 Leniency Notice for the two cartels, as it was the first to reveal their existence to the EU antitrust regulators. Other companies received reductions of their fines for their cooperation in the investigation under the Commission's leniency programme.

Philips, LG Electronics, Samsung SDI and three other firms were fined a record 1.47 billion euros ($1.92 billion) for fixing prices of TV and monitor cathode-ray tubes for nearly a decade.

The European Commission slapped the biggest penalty, of 313.4 million euros, on Dutch-based Philips on Wednesday. LG Electronics came in second with a 295.6 million euro fine.

The EU competition authority fined Panasonic Corp 157.5 million euros, Samsung SDI 150.8 million euros, Toshiba Corp. 28 million euros, and French company Technicolor 38.6 million euros.

Two Panasonic joint ventures were also fined. Taiwanese firm Chunghwa Picture Tubes blew the whistle on the cartels in TV and computer monitors and escaped a fine.

Chunghwa Picture Tubes, Samsung Electronics, LG Display and three other LCD companies were penalized a total 648 million euros two years ago for taking part in a cartel.

"We regret any association with this type of behavior," said Philips Chief Executive Officer Frans van Houten. "Our ethical standards as set out in our General Business Principles are very clear and must be strictly adhered to. We believe that the fine which relates to a business that has been divested in 2001 is disproportionate and unjustified. At the same time, I want to reassure our stakeholders that the fine will not deflect our focus to make Philips the leading technology company in Health and Well-being. We will continue on our Accelerate! performance improvement roadmap and reiterate our 2013 financial targets."

Philips intends to appeal the decision.

LG Electronics claims that it should not be held liable during the European Commission?s investigation for any conduct of LG Philips Displays, which "operated independently from LG Electronics at all timesof the case."

"Other leading competition authorities, including the Korean Fair Trade Commission, the US Department of Justice and the Canadian Competition Bureau have investigated the same facts and concluded that LG Electronics should not be held liable for the conduct of LG Philips Displays," said John Kwon, Executive Vice President of LG Electronics. "In Europe, the Czech Republic's antitrust authority reached the same conclusion. LG Electronics fails to understand why the European Commission, which publicly values convergence of competition law enforcement, has taken a wholly different approach."

Furthermore, LG Electronics disagrees with the European Commission's calculation of the amount imposed on LG Electronics.

"It appears that the European Commission has calculated the fine imposed on LG Electronics partly on the basis of TV sets and PC monitors sold by LG Electronics in Europe rather than just cathode ray tubes," LG said. LG Electronics objects to this approach as there is no evidence that such sales, which relate to downstream products, were affected by the alleged infringement investigated by the Commission. In addition, LG Electronics further objects to the discriminatory fashion in which the European Commission has imposed its fines on the basis that it defies principles of fairness by treating similarly situated entities differently.

LG added it will take the case to court before the February 2013 deadline in an appeal.

Samsung SDI also said that it will also protest the EU decision.

According to the EC, during 1996 and 2006, company executives discussed how to fix prices and share markets at "green meetings", so-called because the events often ended with a round of golf.

"These cartels for cathode ray tubes are 'textbook cartels': they feature all the worst kinds of anti-competitive behavior that are strictly forbidden to companies doing business in Europe," EU Competition Commissioner Joaquin Almunia said in a statement.

He said the violations were especially harmful for consumers, as cathode ray tubes accounted for 50 to 70 percent of the price of a screen.

Cathode ray tubes have largely been replaced by more advanced display technologies such as LCDs, PDPs and OLEDs.