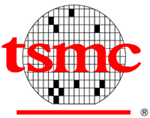 Financials for TSMC one of the world's largest third-party chip fabricators were impressive for the third calendar quarter of 2012. The Taiwanese chipmaker raked in T$49.3 ($1.69B USD) in profits -- a record and substantially better than the T$45.3 ($1.55B USD) prediction by 22 analysts in a Thomson Reuters I/B/E/S poll. Gross margin a measure of return on sales was 48.8 percent (higher is better) and net revenue was T$141.4 ($4.84B USD).
From Fast-Lane Straight to Slowdown
But like other large chipmakers -- like Intel -- TSMC is offering up a pessimistic outlook for the rest of the year, warning of slowing sales. TSMC warns that end users -- like automakers and computermakers -- are reducing purchase orders to its clients -- which include Qualcomm, Texas Instruments and NVIDIA. Those chip designers are responding by cutting production with third-party fabs like TSMC.
The net result is a slowdown in the entire food chain. The last year has been very kind to TSMC's clients, but the next half-year is unlikely to be.
The apparent driver of the bearish chip turn is a slow global economy, which in turn has dented expectations for consumer demand for Q4 2012 and Q1 2013. Broadcom and LSI two of TSMC's fab peers, joined it in offering up pessimistic outlooks.
Weathering the Storm
While the slowdown is bad news for everyone, TSMC is confident it can weather the storm a bit better than most. It's already starting see payoff in its 28 nm logic chip lines. As TSMC was the first major chipmaker outside of Intel to hit this small a node on the logic chip production side, its stock is being hotly sought after by Advanced Micro Devices, Inc. (AMD), NVIDIA, and others, both in the mobile and the traditional PC markets.
In the last quarter 28 nm logic chip sales accounted for 13 percent of TSMC's total revenue, twice the sales of the previous quarter.
TSMC also believes that its strong ties to the mobile industry will cause it to take less of a hit, as customers tend to turn to cheaper mobile devices, rather than traditional PCs in a struggling economy.
Between those two mitigating factors TSMC predicts that while revenue will drop on a year-to-year basis for Q4 and have another "modest dip" in Q1 2013, that it will rebound by Q2 2013.
Chairman Morris Chang told investors and reporters, "We think the reason (for rebound in Q2) is the strength of mobile demand. We expect mobile products to be strong for a number of years."
TSMC continues to try aggressively to stay ahead of other third-party fabs and keep pace with Intel via an aggressive capital commitment to die shrinks. It plans to spend $8.3B USD in total this year, with spending next year "in the same ballpark".