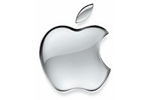 In the verdict handed down by a Californian court recently, Apple was awarded $1 billion in damages against Samsung. The jury ruled that Samsung had indeed infringed on Apple's patents. It was speculated that Apple may push the jury further to have a number of Samsung products banned and increase the amount of fine.
Now, The Korea Times has reported that Apple indeed has plans of seeking damages to the tune of $3 billion, effectively tripling the sum that it has already been awarded by the jury. The publication says that it has been informed of this decision through 'multiple legal sources.'
According to this alleged source cited by The Korea Times, "The decision means Apple wants to quickly address the harm that Samsung's infringing products are said to be causing. As has been the case throughout this trial, Apple is pressing its full advantage over the jurors' decision."
While at one side Apple may be planning for an even better deal on a September 21 hearing, Samsung is hoping that it will be able to convince the jury to overturn the sentence. Even if the jury doesn't do so, Samsung has plans of appealing the verdict and we can expect fluctuations in the total amount of fine that the Korean tech giant eventually has to pay.