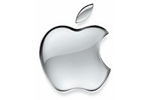 Outgoing Google CEO declines to discuss whether he has been approached by Apple.
Google Inc. Chief Executive Eric Schmidt declined to discuss whether he would consider taking a job at Apple after he relinquishes the CEO title at the Internet company.
"In the first place, it's not appropriate. Steve [Jobs] is still the CEO and I hope he continues forever," Schmidt said late Monday in an interview on CNBC. Schmidt was on Apple's board of directors from 2006 through 2009.
Jobs said earlier this month he was taking another leave of absence to focus on his health.
Click here to find out more!When asked if Apple has recently approached Schmidt, he responded: "I'm not going to talk about private conversations with anybody."
Google previously announced that co-founder Larry Page would replace Schmidt as chief executive. Schmidt, who has been chairman and CEO, is stepping aside in April and will become executive chairman.
This is the third time in the past decade Jobs has had to step back from his role at Apple. He has battled pancreatic cancer and received a liver transplant.
Google shares closed down 63 cents at $600.36. Shares of Apple finished up 1% at $339.32.