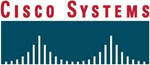 Peer-to-peer file-sharing is all the rage -- in more ways than one. The practice is becoming so popular that record labels have taken an aggressive stance and are going head-to-head against P2P staples like Limewire.
A cyber war is being waged and as interested parties pick their sides, countries like like the Netherlands take steps to silence piracy, while India takes steps to shelter their citizens. Yet despite the ongoing conflicts and controversies, experts say that in the very near future, P2P traffic is expected to rise dramatically.
According to the Cisco Visual Networking Index, P2P traffic is predicted to grow to more than 7 petabytes per month by 2014. Despite this rise in traffic, as a percentage share of the entire internet, it will drop over the next few years. Five years ago, studies indicated that P2P traffic dominated up to three quarters of all of the bandwidth on the internet. At the end of last year, these numbers were down to 39 percent. The index indicates that the number will go down to 17 percent by 2014.
While BitTorrent, the leading file-sharing protocol, is expected to continue to dominate the majority of bandwidth consumption, the rest of the traffic growth will come from streaming sites like YouTube. Cisco predicts that P2P traffic will see it's lowest numbers at this year's end and video traffic will rise -- P2P traffic will not be the leading internet traffic type for the first time since 2000.
In addition to BitTorrent, eDonkey, Gnutella and other P2P traffic, file-hosting services like as Rapidshare and MegaUpload are expected to see a rise in popularity. Cisco indicates that these types of sites will see an increase in traffic by nearly eightfold -- to 4 Petabytes per month in 2014.
Roughly 46 percent of all traffic in 2014 will be attributed to internet video.
Almost half of all file-sharing traffic occurs in the Asia-Pacific region and Cisco anticipates that these numbers will relatively remain the same.
Source: DailyTech