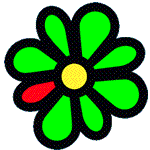 The largest Internet company in the Eastern European markets, Digital Sky Technologies has purchased instant messaging program ICQ from AOL, the two companies announced on Wednesday. ICQ is the leading IM service in Russia and other international markets, and Digital Sky purchased it for $187.5 million.
Digital Sky didn't say why it bought the network, although it came just as AOL reported a 58 percent drop in profits and was eager to offload services it didn't need. The Russian firm also has a stake in major Internet firms such as Facebook and FarmVille creator Zynga.
ICQ is available in 16 languages and was created in 1996 by Israel-based Mirabilis. AOL acquired Mirabilis and all of its assets in June of 1998. ICQ has over 32 million unique visitors per month. It has a large presence in Russia, Germany, Czech Republic and Israel, but has lost much of its traction in North America and Europe to AIM and Windows Live.
Source: electronista