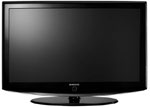 The poor global economy hit the electronics industry hard. LCD TV makers were hard hit right along with computer makers and other companies. The economy is slowly starting to come back though and DisplaySearch has released its LCD TV numbers for Q3 2009.
DisplaySearch reports that total TV shipments for the quarter were up on a Y/Y basis for the first time in 12 months. Based on the information the research firm predicts that TV revenues will climb Y/Y for the first time in six quarters in Q1 2010. Total shipments of TVs in 2010 are expected to grow to 218 million units compared to the 205 million predicted to ship in 2009. The 2009 total is a 1% decline in shipments overall. Keys to the growth are market demand in North America, Japan, and Western Europe. Demand is also accelerating in emerging markets as well.
"China is a hot growth engine for the global flat panel TV market as the transition from CRT to LCD and plasma TVs continues to drive market growth," observed Hisakazu Torii, VP of TV Market Research for DisplaySearch. "Government stimulus activity is having a positive effect on demand for flat panel TVs in both China and Japan, while several upcoming analog-to-digital broadcast changes in 2010 are likely to increase demand in Western Europe for digital TVs. Meanwhile, large price declines in North America have been driving strong unit demand, especially for 19" to 32" sizes."
DisplaySearch predicts that global average selling prices for all TV technologies will fall 9% for 2009. Forecasts for 2010 have CRT TV shipments declining to 32 million units while plasma TVs are expected to increase to 14.6 million units. The overall 2009 LCD TV forecast is now 140.5 million units, in part due to surging demand in China.
Growth in the LCD TV segment next year is expected to be spurred by new technologies like LED backlighting and 3D. Satellite TV provider DirecTV has launched a new satellite and one of the channels the new satellite broadcasts will be an all 3D channel. As new 3D content is available in America, more consumers will look to move to 3D capable TVs in 2010.
Source: DailyTech