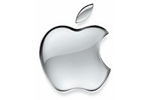 Samsung will supply OLED panels for Apple's anniversary iPhone due in September, and there are reports that the collaboration between the two could continue for the next-generation models scheduled for 2018.
But in the meantime, Cupertino wants to cut its reliance on Samsung and is taking several steps to prepare for a mass transition to OLED displays for the entire iPhone lineup next year, all without any, or at least with as small as possible, involvement from the South Korean firm.
Apple has acquired so-called chemical vapor deposition (CVD) machines from Sunic Systems, DigiTimes reports, with the company planning to set up its very own 2.5G OLED panel line in Taiwan. This should help the company develop displays and related technology in the country, which should then help it partner with other manufacturers in the region for the production process.
Apple is also said to be working closely with LG Display on setting a new manufacturing facility whose operations would be specifically dedicated to future iPhone models, and people close to the matter said the plant could kick off the production as soon as early 2018.
On the other hand, today's report claims that LG's OLED panels have not yet been validated by Apple, but given Cupertino's efforts to step away from Samsung, don't be too surprised if these discussions advance at a faster pace after the iPhone 8 gets the go-ahead.
Samsung is one of the reasons the iPhone 8 could hit a delay, as the South Korean's limited production capacity for OLED screens ordered by Apple is said to contribute to supply issues for the new model.
The iPhone 8 is projected to go live in September, but because of these production struggles, Apple might be forced to commit to a one-month delay, meaning the device would only hit the shelves in October or even November.