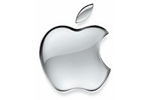 Choosing between iOS and Android when it comes to platforms for creating new apps is quite a challenge, and developers often decide to code for both in an attempt to monetize their work in a more effective manner.
But when it comes to which platform generates more money for developers, it's very clear that iOS wins the duel in a very dominant manner.
Statistics provided by App Annie's Index Market for Q1 of 2016 show that, although the Google Play Store records twice the number of downloads that Apple's App Store records, apps developed to run on iPhones and iPads generate a profit that's nearly double that for Android.

As you can see in the graphs here, Google Play dominates in terms of downloads, and it's no surprise why. There are many more customers using Android on phones and tablets, so the difference is kind of expected. But in terms of app revenue in the first quarter of 2016, Apple's App Store has no rival as it generates 90 percent more revenue than its Android counterpart.
'How's this possible?' you might ask. According to the same stats, China has improved a lot lately, and as weird as it might sound for those who still see Chinese users as the biggest software pirates out there, they're actually buying apps. China has increased 2.2x year-on-year as compared to the first quarter of the previous year, mostly thanks to gamers who pay for apps and premium content.
And what's more, music services are said to be growing at a really fast pace in a number of countries, including China and the United States, and more users on iOS are willing to pay for a subscription. On Android, the countries that are improving the most are Argentina, Egypt, and Vietnam, with the gaming category also leading the charts.