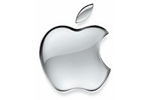 The Apple Watch has been designed to be both a fashion statement as well as a device for those who are interested in keeping track of their fitness activities. Prior to the launch of the Apple Watch, there were rumors that Apple were in talks with the FDA over a medical-related device, which at that time many had speculated to be the Apple Watch.
However could it have been something else entirely? In a recent interview with The Telegraph, Apple's CEO Tim Cook might have hinted that there is something else up the company's sleeves as far as medical/health-related products are concerned. Speaking about how he doesn't want the Apple Watch to end up being a regulated government-licensed product, Cook hinted that Apple might have something else in the works.
According to Cook, "We don't want to put the watch through the Food and Drug Administration (FDA) process. I wouldn't mind putting something adjacent to the watch through it, but not the watch, because it would hold us back from innovating too much, the cycles are too long. But you can begin to envision other things that might be adjacent to it — maybe an app, maybe something else."
That being said, it is entirely possible that he might have simply been musing out loud, but then again with reports of how Apple has hired various health experts in the past, it is possible that Apple's interest in the health sector goes beyond just the Apple Watch, but what say you? Any ideas as to what Apple might be cooking?