The Automotive News is firing up speculation over Samsung making another run at the automotive business.
According to a Thomson Reuters analysis of Samsung patent filings, the world's top smartphone maker and other Samsung Group tech affiliates are ramping up r&d for auto technology, with two-thirds of their combined 1,804 U.S. patent filings related to electric vehicles and electric components for cars coming since 2010.
Automakers already incorporate or are developing technologies to enhance safety and provide better smartphone connectivity and entertainment systems, creating an opening for tech companies to break into a market for software, services and components.
Samsung Electro-Mechanics Co. recently formed a dedicated team to sell components such as camera modules to new automotive clients and says it would consider acquisitions to boost car-related businesses.
Samsung SDI is already making batteries for electric cars.
Samsung Display has also cited the auto industry as a potential growth area and has been testing its organic light-emitting diode displays with BMW and auto parts maker Continental.
Samsung's rival LG Electronics announced a major supply agreement with General Motors in October, while chipmaker Nvidia says its chips will be in more than 30 million cars in the next three to four years.
Samsung patent filings show a wide range of technologies including a drowsy-driving detection system, an alert system for break-in attempts and a transparent display for directions and traffic information.
Apple is also said to be making a car, while Google has already made one. But unlike Apple and Google, there is no clear sign yet that Samsung is developing its own autonomous driving technology.
Samsung already tried and failed to make a go of automobiles, selling off the program to Renault years ago.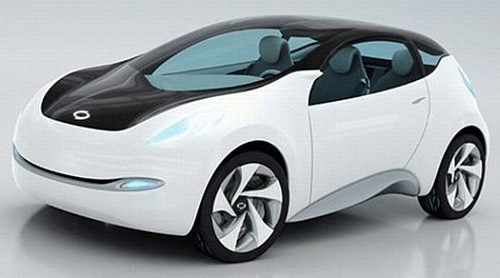 The primary speculation around Samsung involves an acquisition with the Automotive News nominating semiconductor supplier Renesas as the most likely candidate. But buying Renesas will only pile more hardware into Samsung's kit bag of automotive solutions without advancing its agenda of establishing a leverage-able position in the market. One potential motivation might be to push Tizen on post-acquisition Renesas customers in the same way that nVidia is pushing Android and Intel is pushing GenIVI – but such a strategy is not a clear winner. Besides, Samsung has been working closely with Intel on Tizen.
What is more likely is that Samsung will have to be content with its recently touted relationship with Seat for a smartphone integration offering as part of the Seat Connect system shared with Volkswagen. With Samsung's help, Seat has enhanced the integration with gesture and voice recognition, wearable (smartwatch) compatibility, a configurable driver profile, trip reminders and text to speech.