Amazon might have started out as a retailer, but over the years the company has evolved and expanded its products and services. For example it got into videos and even created their own original series and content, and now it looks like they could be thinking of doing the same thing for clothes as well.
According to a report from BuzzFeed News, it seems that the company could be considering making a move into the fashion industry by creating their own brand of fashion. This isn't so much about stepping on anyone's toes, but rather choosing to fill in a gap that might have been left when certain brands stop selling their products on Amazon.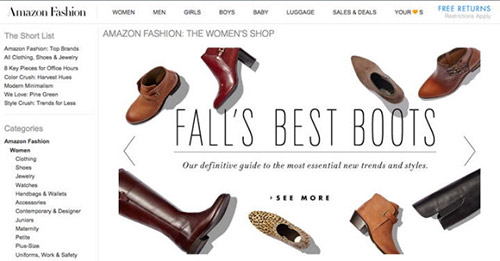 According to Jeff Yurcisin, the VP of clothing at Amazon Fashion, "When we see gaps, when certain brands have actually decided for their own reasons not to sell with us, our customer still wants a product like that." He then added that this is where Amazon might launch their own private label to help address those demands.
However whether or not this endeavor will work remains to be seen. An article from Business of Fashion in June said that Amazon isn't necessarily the first stop many think of when it comes to buying clothing, suggesting that the company might have a hard time trying to hawk its clothing line should they ever go into it, but what say you? Should Amazon be looking into creating their own fashion line?