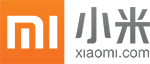 Have you ever wondered which Android smartphones were the most popular in the year that just passed? If this question has been on your mind, you might find your answer in AnTuTu's top of most wanted handsets of 2014.
Interestingly enough, we're shown that Xiaomi's Mi4 has managed to bewitch the most customers into purchasing it with 16.9% market share.
The runner-up is the Samsung Galaxy Note 3 with 15.69%. This smartphone has been present in the 2013 top as well, but on the fifth position.
The third entry is another Samsung phone, the Galaxy S5, which is pretty odd given the fact that we constantly heard the Galaxy S5 sold way under expectations.
Completing the top five are the Xiaomi Mi3 and ASUS ZenFone 5, a new addition. The top looks quite different from 2013, when Samsung's smash hit the Galaxy S4 took the crown.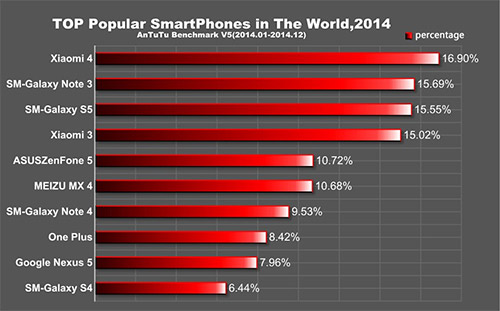 Going back to 2014, the Meizu MX4 and OnePlus One smartphones are also present in AnTuTu's listing which only seems to sediment our earlier observations which stated that Chinese smartphone makers are on the rise.
That makes us wonder, where did Sony, LG, HTC or Motorola disappear, as none of the products in AnTuTu's most popular handsets of 2014 comes under their banner?