Google has reportedly purchased game-livestreaming company Twitch for $1 billion USD, according to GameSpot.
A lot of details about the deal are not yet clear, such as the exact purchase amount and the date which it will be announced (although it's reportedly soon). Reports say, however, that Google's YouTube division is responsible for the acquisition and that the company made an all-cash offer.
For those unfamiliar with Twitch, it's a San Francisco-based gaming company that allows users to broadcast their own gameplay on the Xbox One, PlayStation 4 or PC. Online viewers then watch these videos for entertainment, as both the gameplay and commentary from the broadcaster can be quite amusing.
Twitch, which started in 2011, could be a huge asset to YouTube. Back in June 2011, Twitch had just 3.2 million monthly active users. Now, it has more than 50 million monthly active users and more than 1.1 million members who broadcast videos on a monthly basis.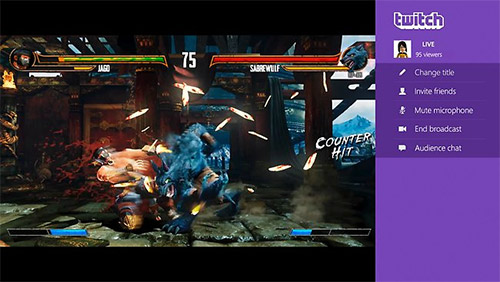 More than 13 billion minutes of video are watched per month on Twitch.
What's more is that Twitch distributes shows from major partners like GameSpot, Joystiq and Destructoid.
It's not clear exactly what Google plans to do with Twitch, but some speculate that it would bring Twitch gamer stars to the YouTube platform. Twitch and YouTube are similar in that they both allow anyone -- famous or otherwise -- to create videos and have a chance to become famous all on their own based on video content and popularity.
Rumors about Google's acquisition of Twitch started circulating back in May of this year, but it looks like the announcement is finally due sometime "soon."