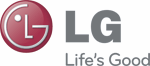 South Korean mobile phone maker LG Electronics is expected to see an increase in smartphone sales this quarter and might be able to ship no less than 15 or 16 million of them, the latest reports on the matter suggest.
The leading handset vendor is expected to see a boost in sales of around 20-30 percent on a quarterly basis, mainly courtesy of the great traction that LG G3, the company's latest flagship smartphone, will enjoy.
The info comes from DigiTimes, which cites sources at the handset supply chain in Taiwan, and which also notes that LG G3 could top 10-12 million sold units during its product life cycle.
For those out of the loop, we should note that LG G3 was made official in late May, and that it already landed on shelves in South Korea, where it achieved record sales during the first week of availability alone, with 100,000 units shipped in the first five days.
The mobile phone was made official with a 5.5-inch touchscreen display capable of delivering a Quad HD resolution, as well as with a 2.5GHz quad-core Snapdragon 801 processor inside.
Moreover, the handset packs a 13-megapixel camera on the back, with 4K video recording capabilities, front camera for video calling, and the Android 4.4.2 KitKat platform release loaded on top.