Microsoft's Xbox One console may have taken a lot of heat last year, but that didn't seem to affect sales too much as the company celebrates an "epic" 2013.
According to Yusuf Mehdi -- Corporate Vice President of Marketing, Strategy and Business for Xbox -- over 3 million Xbox One consoles were sold in 13 countries by the end of 2013. It launched in the U.S. in November 2013.
"It's been incredible to see Xbox One selling at a record-setting pace for Xbox, and we were honored to see Xbox One become the fastest-selling console in the U.S. during our launch month in November," said Mehdi. "Since our launch, demand for Xbox One has been strong, selling out throughout the holidays at most retailers worldwide. We are continuing to work hard to deliver additional consoles to retailers as fast as possible."
Mehdi also listed some upcoming games for Xbox One that we can expect to see in 2014, such as "The Elder Scrolls Online," "Titanfall," "Watch_Dogs," "Project Spark," "Sunset Overdrive," "Tom Clancy's The Division," "The Witcher 3: Wild Hunt," "Destiny," and "Plants vs. Zombies: Garden Warfare."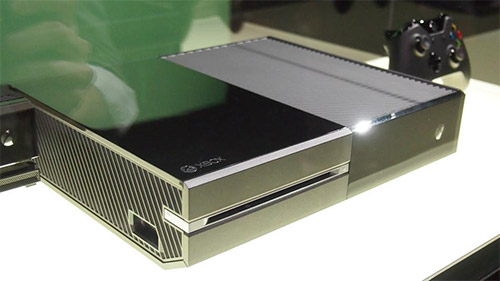 Before it even launched, Microsoft announced that third-party publishers had the option to ban used Xbox One games, and also tried to push a new "always-on" digital rights management (DRM) system. Microsoft later retracted these features after major complaints from the gaming community.
Xbox One has also been criticized for its price, which is $100 more than the PlayStation 4s (and that's largely because Kinect 2.0 is bundled in with the console, and not many gamers were happy about that as well).
Further, some aspects of the Xbox One's OS is more difficult than they should be, such as pinning favorite applications or finding out how full the Xbox One's hard drive is. There have also been complaints about the Kinect's voice commands being too challenging to remember.
But Microsoft's director of programming for Xbox Live, Larry Hryb (aka Major Nelson), said that the company is committed to improving Xbox One's operating system to make it increasingly user-friendly.