Display
The 7-inch display has the resolution of 1024x600 pixels, in the present time such a resolution becomes more or less standard for such type of diagonal, instead of outdated resolution of 800x480 pixels. Pixel density is 169 points per inch. Of course, the display is capacitive, with multitouch support, recognition of up to 10 simultaneous touch points.
Tab 2 has got the PLS matrix, produced by Samsung. An unpleasant surprise is insufficiently dark black color. The drawback becomes more visible while watching films with dark scenes. Still the contrast received after measurement makes 947:1, which is not bad figure at all. And the black color level for 100% brightness was just 0.41 cd/m2.
Still the above mentioned can be compensated by the general good brightness of the display. Correspondingly, a color image is seen well in the sunlight. The brightness of the screen white point is 388 cd/m2, which is above the middle level.
Tab 2 viewing angles is another tablet "specialty". They are quite large, still even insignificant vertical inclination gives slightly seen effect of grey "film" across the screen.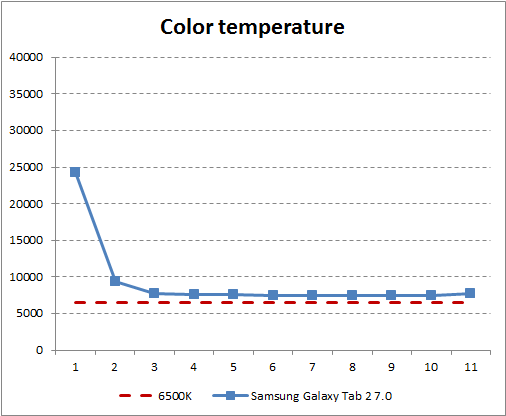 As for the color temperature, tab 2 showed quite stable diagram, without "defects"; almost throughout all the length it has values close to the reference ones.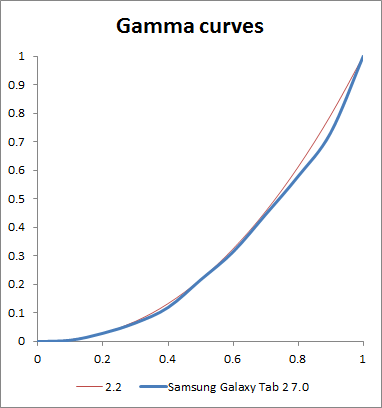 The situation with gamma curves is even better. The curve line almost doesn't decline from the reference value. Only the upper part shows some disproportion, which may be the evidence of some insignificant light misbalance of the image.
Camera
The tablet has two cameras. The back camera has three megapixels, max filming resolution is 2048x1536 points. The front camera is associated solely as a "web" device, as it has just 0.3 megapixels.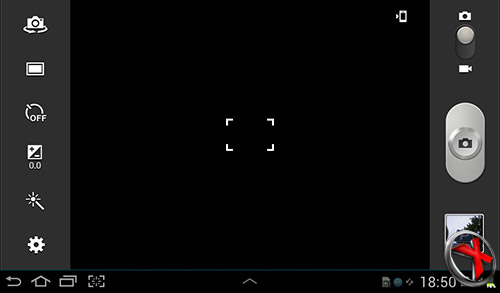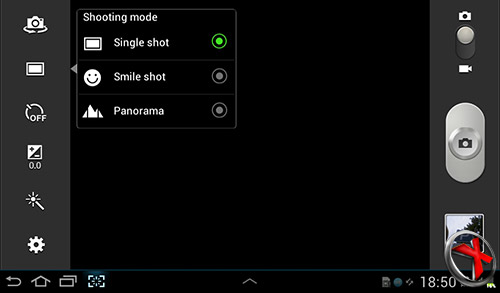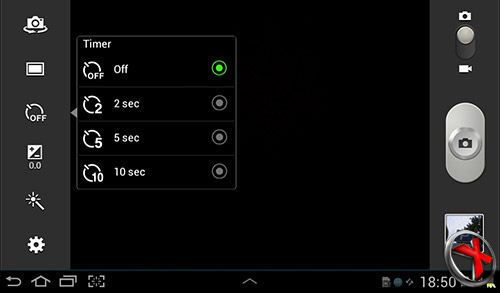 Although one uses Android 4.0 version, it is difficult to mention any serious changes, which is first and foremost the fault of the limited facilities of the front camera.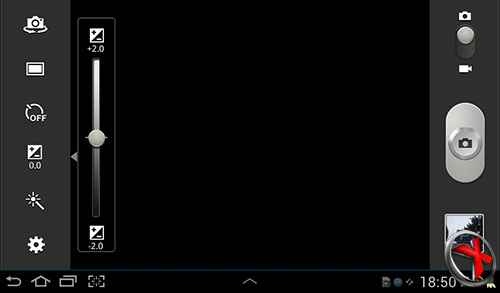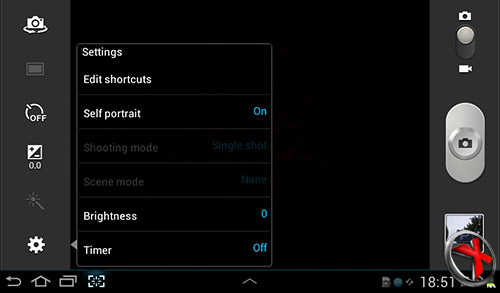 The camera even has no function of autofocusing, not to mention LED flash.
The disappointing range of settings is on the other hand compensated by a surprisingly good quality of pictures.
The back camera didn't offer any pleasant surprises; it is especially sensitive to bad light.